VoiSentry webinar - How to secure your solutions with voice biometrics - 18th October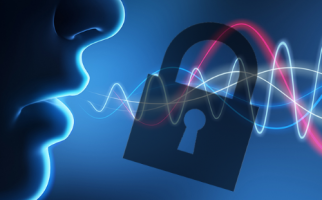 Voice biometrics is used to identify personal voice patterns with the purpose of verifying the identity of a speaker. By integrating a verification system with your application, you'll be able to produce a safer, more secure authentication solution that reduces fraud and improves the customer experience.
As businesses increasingly seek protection against fraudsters and hackers, voice biometrics can help reduce exposure to data breaches, mitigate security risks, and enhance the authentication experience for your customers.

Aculab will be hosting an informative, 45-minute webinar focused on its speaker verification system, VoiSentry.

What you will learn


Why speaker verification is the present and the future
Why customers place so much value on speaker verification
What VoiSentry has to offer as a solution, including ROI
How VoiSentry can improve your security and GDPR compliance
How VoiSentry works - demo!
Register here