Aculab Cloud – now with ASR and TTS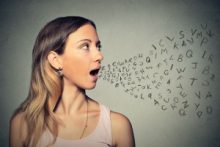 Speech recognition added to the Aculab Cloud platform
5th October 2016, Milton Keynes, UK – Aculab, a leading provider of deployment proven telephony products to the global communications market, announces the addition of speech recognition to complement the existing text-to-speech feature on its Aculab Cloud platform.
When it comes to speech technologies, Aculab has a lengthy history of development, going back to the days when telecom resources were delivered on boards crammed with DSPs or using embedded software.
Aculab's latest initiative is to bring its automatic speech recognition (ASR) capabilities to its cloud telephony platform, Aculab Cloud, to benefit customers who want to enhance their call centre or IVR system with cost-effective ASR. The speech recognition feature is intended for command and control applications where speech input can be used, for example, as a DTMF replacement or alternative, to control the routing of an inbound call to the correct recipient or department.
In many respects, it is somewhat of a match made in heaven. On the one hand, you have the 'virtually' limitless resource of the cloud and on the other; you have the resource hungry requirements of the speech technology. A cloud-based telephony platform brings the two together in a way that can be delivered on a pay-for-what-you-use basis. Rather than having to purchase redundant servers and provision for peak calls, which means a very expensive investment being fundamentally under utilised for large amounts of time, users can relax and let all those concerns float by on the cloud.
"There is a universal need for SMBs and enterprises to automate certain types of calls, where possible. Doing so means that human resources can focus on the more critical, technical, personal and revenue generating calls, whilst speeding up the time it takes to deliver the information a customer/caller desires." David Samuel, CEO, Aculab
Both TTS and ASR features are included at zero incremental cost for users of Aculab Cloud. For more information about the ASR and TTS capabilities of Aculab Cloud, click here