Aculab's ApplianX IP Gateway Now Rated "Avaya Compliant"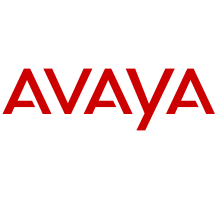 Gateway application is compatible with key Avaya team engagement solutions
18th May, 2016 Milton Keynes, UK — Aculab, a leading provider of telecommunications products to the global communications market, today announced that its ApplianX IP Gateway, version 2.3.5 R1453 (SIP to QSIG interface) with gateway engine version 1.5.7-14 is compliant with key team engagement solutions from Avaya Inc., a global provider of business communications software, systems and services.
The ApplianX IP Gateway is a 'plug & play' enterprise gateway offering SIP-to-QSIG interworking functionality, including support for Supplementary Services. Deploying Aculab's gateway can help businesses reduce operational costs and enable the delivery of services from IP-based end points and applications. The ApplianX IP Gateway helps enterprises leverage the Avaya Aura® Platform across their private QSIG (and/or DPNSS) networks, allowing them to expand their communication functionality as their needs grow.
The ApplianX IP Gateway is now compliance-tested by Avaya for compatibility with Avaya Aura Communication Manager 7.0 and Avaya Aura Session Manager 7.0.
Aculab is a Technology Partner in the Avaya DevConnect program – an initiative to develop, market and sell innovative, third-party products that interoperate with Avaya technology and extend the value of a company's investment in its network.
As a Technology Partner, Aculab is eligible to submit products for compliance testing by the Avaya Solution Interoperability and Test Lab. There, a team of Avaya engineers develops a comprehensive test plan for each application to verify whether it is Avaya compatible. Doing so enables businesses to confidently add best-in-class capabilities to their network without having to replace their existing infrastructure – speeding deployment of new applications and reducing both network complexity and implementation costs.
Quotes:
"Membership in the Avaya DevConnect program has undoubtedly helped us serve our customers more efficiently and effectively. Updating the ApplianX IP Gateway for compliance with Avaya Aura Platform 7.0 demonstrates our continued commitment to help Avaya customers solve interconnection problems, improve interoperability and speed time to deployment."
— David Samuel, managing director, Aculab
"Technology Partners like Aculab are helping Avaya meet the needs of its enterprise customers by providing cost-effective, easy to deploy gateway solutions. With its universal SIP-to-QSIG interworking capability and DPNSS-to-SIP or QSIG gateway functionality, Aculab's ApplianX IP Gateway helps our customers leverage the benefits of the Avaya Aura Platform on their network."
— Eric Rossman, vice president, Developer Relations, Avaya
Additional Resources
www.devconnectmarketplace.com/aculab
About Avaya
Avaya is a leading provider of solutions that enable customer and team engagement across multiple channels and devices for better customer experience, increased productivity and enhanced financial performance. Its world-class contact center and unified communications technologies and services are available in a wide variety of flexible on-premise and cloud deployment options that seamlessly integrate with non-Avaya applications. The Avaya Engagement Environment enables third parties to create and customize business applications for competitive advantage. Avaya fabric-based networking solutions help simplify and accelerate the deployment of business critical applications and services. For more information please visit www.avaya.com.
About Aculab
Aculab is an innovative, market leading company that presents world class telephony resources on a range of cloud, software and hardware-based platforms to the global communications market. With many years of experience in helping to drive our customers' success, our enabling technology provides the essential components required to deliver multimodal voice, data and fax solutions for use within IP, PSTN and mobile networks – with performance levels that are second to none.
Aculab serves the evolving needs of developers, integrators, service providers and equipment manufacturers with cost-effective, deployment proven, high performance products. Companies worldwide have adopted our technology for a wide variety of business critical services and solutions.
Aculab's head office is located in Milton Keynes, UK.