AI technology shows sudden change in Putin's health
A team at Aculab have used AI technology to examine the Russian President's voice for signs of Parkinson's Disease.
Dr Ladan Baghai-Ravary, former Research Fellow at the University of Oxford and a specialist in speech technology and AI systems, led a team of scientists and engineers at Aculab who analysed nearly 2,000 voice segments of President Putin's speech, recorded between February 2007 and April of this year (2022). The results clearly indicate a marked and sudden deterioration in his condition leading up to April 2022.
The AI system, with approximately 80% accuracy, was designed to analyse biometric characteristics in a single sentence of speech and identify patients previously diagnosed with Parkinson's Disease. The system was tested on over 14,500 people and more than 30,000 audio samples from 9 different countries.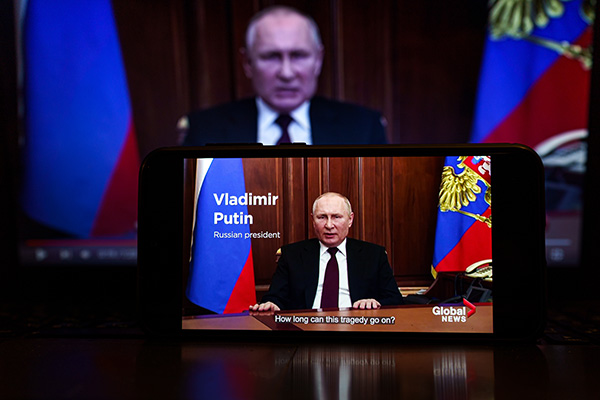 Initial results show a gradual worsening of Putin's condition, exhibiting some voice characteristics associated with Parkinson's Disease between 2007 until early 2022; then a significant increase in those characteristics with a high correlation to the disease, in April 2022. Dr Baghai-Ravary has stated that this may indicate a sudden neurological deterioration due to Parkinson's Disease or a related neurological disorder.
Ladan Baghai-Ravary is an expert on speech technology. She has worked in both industry and academia since the 1990s. Dr Baghai-Ravary has authored many publications, including a book on Automatic Speech Signal Analysis for Clinical Diagnosis and Assessment of Speech Disorders, and numerous papers in academic journals and conferences. She has worked on a number of speech and biometric related projects, including "Mining a Year of Speech" which analysed the largest corpus of speech recorded "in the wild", the British National Corpus. She is currently Director of Speech Technology and Research at Aculab PLC, where she is working on various projects centred on AI applications.