Reliable signalling software
Aculab's signalling protocol coverage extends to the broadest range of worldwide PSTN, call control, digital network access and E1/T1 signalling protocols for when you need an ISDN connection.
Comprehensive and proven

Wide range of protocols supported, deployment proven.

Suited for a range of applications

Used in enterprise, telco and emergency communications scenarios.

Simple application

Can be used in a host PC without Prosody X or Prosody S.
A licensed protocols

Licensable from Aculab Installation Tool (AIT).

Built to last

Enables the development of high volume SMS and Next-Gen services, as well as connecting legacy SS7 networks to modern, IP-based networks .

Reliable and scalable

Matches the demand for high reliability and scalability, in telco and carrier-grade SIP and PSTN signalling solutions.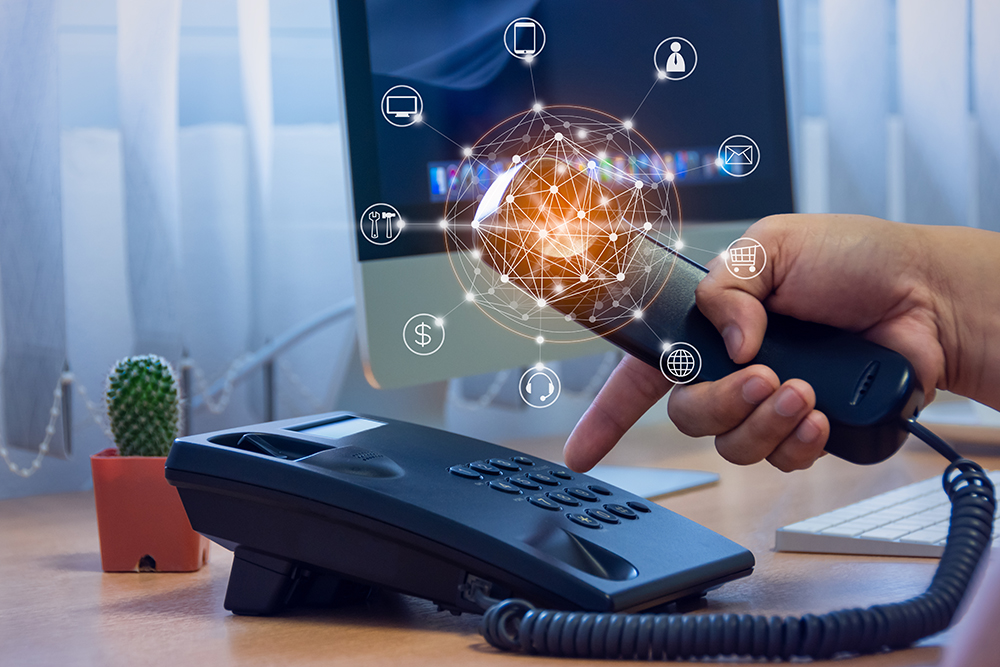 What our customers say

"Aculab's Prosody S solution has been a key enabler in our ability to deliver a fully virtualised software based version of our market leading DSX Integrated Communication Control Solution."
Dave Collins, Capita Communication and Control Solutions

What our customers say

" Aculab was very quick to understand our requirements and make the changes we need to get our development efforts underway. The ongoing support and consultation from Aculab was a tremendous asset."
David Orr, Paytel

What our customers say

"Trust in the stability of Aculab hardware products was already there and the success of implementing the Prosody S solution has only increased this confidence in Aculabs' solutions."
Marc Herruer, CEO Phact

What our customers say

"Prosody S represents a perfect match with our strategic choice to offer software only solutions based on standards like SIP as they have lower cost and are easy to install, maintain and operate."
Haakon Smeby, Managing Director, Loxysoft AS
Aculab's Prosody X VoIP-based products using SIP 2.0 can also be combined with any PSTN signalling protocol, including ISDN, SS7 and CAS protocols, to deliver powerful, cost-effective telecoms solutions.
The ability to combine telephony functionality with signalling protocols enables single platform solutions, which are extremely cost-effective, compared to alternatives needing separate telephony hardware and signalling cards.
Offering the same core VoIP or IP telephony functionality, Prosody S offers granular scalability and a viable, software-only, alternative to using telephony cards for SIP 2.0 in hosted, service provider or enterprise platforms.
Using a download utility, developers can simply download the signalling protocol firmware, free of charge, when they need it – a distinct advantage in system cost and value per channel.
Excluding SIGTRAN and dual redundant SIP (refer to white paper below), which are licensed, all signalling protocols, including SIP 2.0 and SS7, are freely available for use with Prosody X and Prosody S.
Aculab has obtained many country specific, host independent regulatory approvals, meaning Prosody X can be integrated into server-based solutions without further telecom approvals being needed.
As part of its support and professional services value-add, Aculab can offer assistance to users seeking system level type approvals in regions where host independent approvals are not available.

Protocols for PSTN or ISDN connection, enabling deployment of a wide variety of global telephony solutions over E1/T1 trunks, include support for: QSIG; DPNSS; DASS2; NI-2; ETS300; and EuroISDN
Support for signalling system number 7 (SS7), includes: SIGTRAN M3UA; SCTP; many national and international variants of ISUP; SCCP; TCAP; and MTP2/3
Legacy CAS protocol support includes: T1 robbed bit (T1RBS); and many national and international variants of MRCR2
Protocols for VoIP or IP telephony, include support for: SIP 2.0; SIP RFC 3261; and SIPS (TLS)

SIP compatibility SIP from: AcmePacket; Avaya; BT; Cisco; Level 3; microDATA; Polycom; Siemens; SNOM; Voxbone – works with most other SIP solutions.

Important note: ApplianX and GIII media gateways use Aculab's signalling protocols packaged into a single, version controlled software build, therefore, signalling protocols shall not be individually downloaded and installed in an ApplianX or GIII. For information on ApplianX and GIII protocol support, please contact your Account Manager or email This email address is being protected from spambots. You need JavaScript enabled to view it.