GIII gateway
Aculab's GIII gateway is a versatile problem solver of
compatibility issues in any telecommunications network and
is the flagship successor to Aculab's GroomerII gateway.
Beneficially, the GIII gateway protects legacy investments, offering TDM-to-IP interworking and TDM-to-TDM protocol conversion with many essential call routing features.
The GIII gateway is optimised for SIP (SIP 2.0 – RFC 3261 ) and SS7 interworking, with signalling protocol conversion and media gateway functionality in line with industry standards.
Aculab's GIII gateway offers all of the features and benefits that made its predecessor "the gateway of choice" for the protocol interworking function (PIF) of legacy network gateways for public safety and emergency services communications, and more, in a fourth generation platform evolution.
Deployment ready solution

The GIII gateway is the "gateway of choice" for SS7 and SIP interworking in NG9-1-1 / 112 applications

NEBS compliant chassis

Offered in a carrier grade, 2U chassis for any telco deployment where SS7 and SIP interworking is needed

Wide range of protocols supported

Including legacy CAS, MF-CAMA, ISDN PRI, SS7 and SIP 2.0
GIII gateway technical specifications
Aculab's GIII gateway is designed to solve incompatibility problems in any telco or service provider network. It is a versatile, resilient and reliable, multi-protocol signalling and media gateway, optimised for SS7 and SIP interworking.
The GIII gateway can be used for many VoIP gateway purposes, enabling the delivery of IP-based, added value services to users in legacy SS7, CAS, and PRI networks. It provides users with enormous flexibility in configuration and usage, including many call routering features.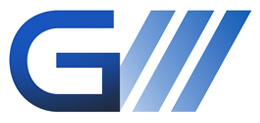 Datasheets and case studies
Learn more about what you could do with the GIII gateway.