Gateways - for
interworking and more
Aculab offers gateways for IP and TDM interworking, and for TDM protocol conversion. In addition, Aculab offers an open application platform gateway on which you can run your own or third party communications applications.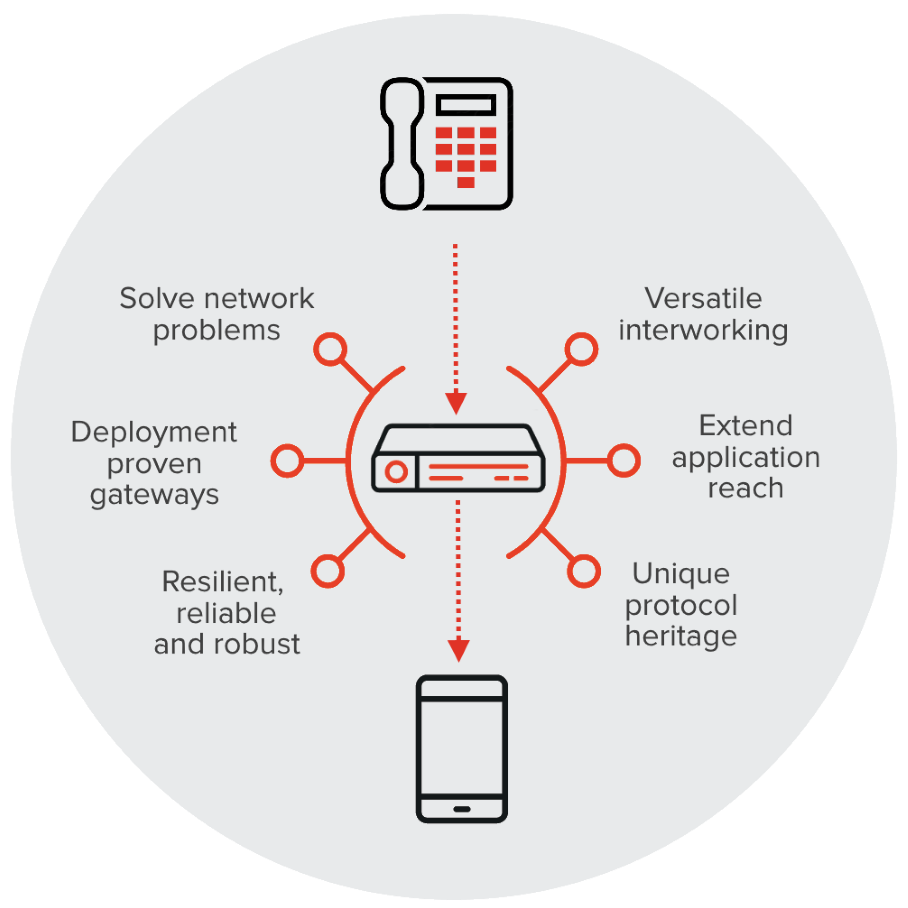 Decades of expertise in telecom gateways
Gateways that have evolved in line with the needs of telco and enterprise users, deployable for mainstream and niche applications.
Solve network
problems

Versatile
interworking

Extend
application reach

Unique protocol
heritage

Deployment
proven gateways

Resilient, reliable
and robust
The Aculab ApplianX AP Gateway is a great piece of kit allowing one to combine the VoIP/ISDN features of the gateway with a powerful VM instance, allowing bespoke facilities to be provided all in one box. Very useful in the often met environment where rack space is at a premium.

James Campbell, Operations Director, Syntec

Aculab was very quick to understand our requirements and make the changes we need to get our development efforts underway. The ongoing support and consultation from Aculab was a tremendous asset.

David Orr, Paytel

The ApplianX can do various TDM to VoIP conversions and is easy to configure; with responsive support and development teams it has been an invaluable tool in helping us bridge the decades.

Peter Cleveland, Head of Infrastructure, Addenbrooke's Hospital

In terms of reliability, functionality, adaptability, scalability - and certainly operating simplicity - the Applianx IP gateway continues to exceed our expectations. The ApplianX IP gateway serves a vital role in delivering the seamless connectivity our customers demand.

Tjardick van der Kraan, Nixxis

Smooth and reliable integration with our SS7 network was of paramount importance in our selection criteria. The combination of microDATA's solution and Aculab's gateway emerged as the best option to address our needs.

Don Kiely, Emergency Services Manager at Cincinnati Bell Telecom

When we needed a totally reliable and mission critical connection device that gave us good visibility of any problems, Aculab's gateway was the natural choice.

Andy Dennis, BT
Aculab gateways,
in partnership with...