Integrity

We demonstrate a commitment to honesty, fairness, and openness across all interactions with both stakeholders and the wider community

People

We value people and provide ongoing support so individuals can accomplish goals, results, and targets in a trustworthy and tolerant environment

Excellence

We achieve excellent results, deliver high-quality products and services, and strive to exceed expectations

Partnership

We work collaboratively and build sustainable long-term relationships, based on mutual respect and courtesy
HIPAA Compliance
We offer a HIPAA compliant Communication Platform as a Service (CPaaS). Read more about it here.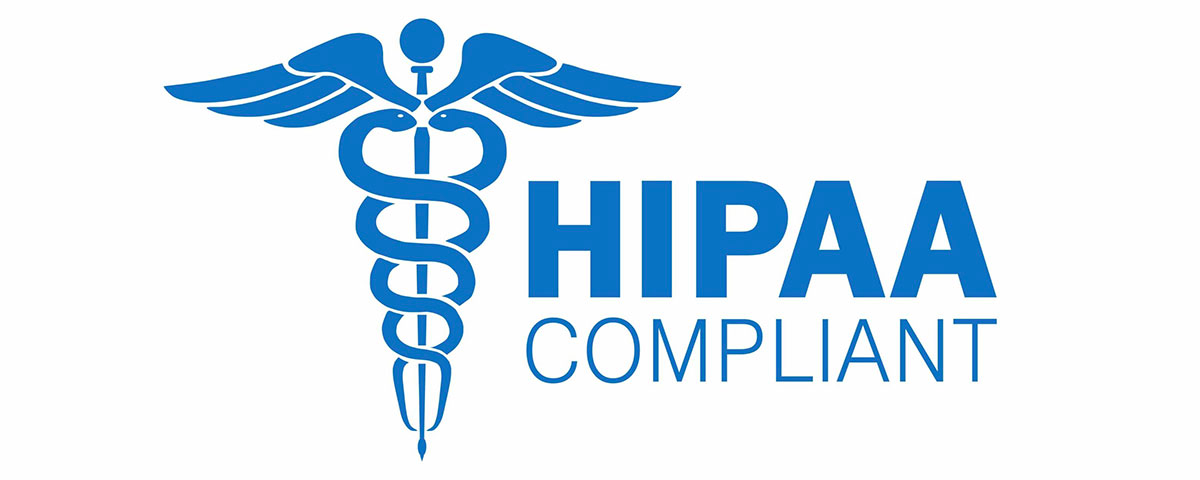 ESG Standards
Environmental, Social, and Governance values are strongly embedded within our culture; we hold ourselves to the highest standards to ensure we are operating a sustainable and ethical business. View our ESG PDF.

Our focus on quality
Aculab shall maintain "best in class" experience for customers through continuous development of products and services suitable for our chosen markets.
This is achieved by committing to a Quality Management System that is compliant to ISO 9001:2015 and is subject to continuous improvement, and also by complying with appropriate international standards for telecommunications interoperability, product safety, EMC compatibility, and relevant statutory requirements.
This policy is communicated to all staff when they commence employment and is reinforced by prominent display within the business.
The quality objectives and policy are reviewed and updated at least annually by management review, and the changes are communicated to all staff.
ISO 9001:2015 certified
Aculab places high importance on the quality of products and services delivered to its customers. To ensure a holistic approach to quality, the company applies total quality management principles across the organisation, adopting the best business practices. We are focused on, and committed to, our customers' success and satisfaction. Our objective relies on providing quality products and services to find solutions to your needs. Aculab ensures the resources are made available to achieve both your goals and ours.
At Aculab, the effective management of quality underpins all of our thinking. The company complies with all relevant international quality and product safety standards and maintains ISO 9001:2015 certified status.
Customer satisfaction feedback, performance measures and a rolling program of internal auditing are key activities in the pursuit of continuous improvement.
Click here to download our ISO 9001:2015 certificate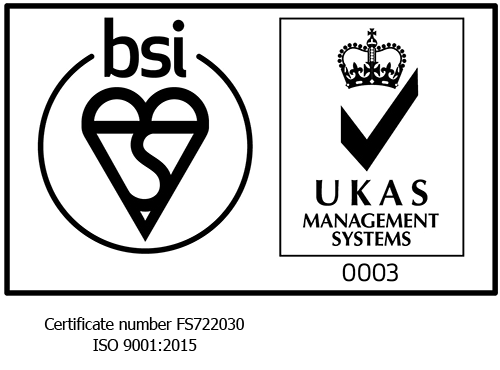 Our commitment to Information Security
ISO 27001:2013 certified
Aculab places utmost importance on information security, and ensures that any customer data that is stored or processed, is held to the highest standards, and that these standards are consistently applied and updated.
ISO 27001 is designed to ensure the selection of adequate and proportionate security controls that help to protect information in line with increasingly rigid regulatory requirements such as the EU General Data Protection Regulation (GDPR) and Directive on Security of Network and Information Systems (transposed into UK law as the NIS Regulations).
The ISMS system covers the provision of software and hardware products including the associated physical facilities, network infrastructure, development, support and operational services. The data protected includes Aculab intellectual property, source code, voice biometric data, credentials, CRM specific account information and customer and employee data.
For more details on our full Information Security Management System (ISMS) policy, read the full document here.
Click here to download our ISO 27001:2013 certificate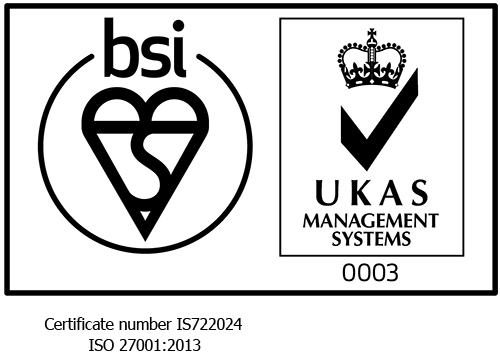 Our Compliance with GDPR
The General Data Protection Regulation (GDPR) is a European Union law giving users rights to the data stored about them and how that data is used. GDPR has subsequently been adapted into UK law.
GDPR user rights include:
Right to be informed – being informed how the data stored about you will be used by the company that holds your data.
Right of access – any individual has a right to access their personal data, commonly called subject access.
Right to rectification – individuals have the right to ask for inaccurate personal data to the rectified, or completed if it's incomplete.
Right to erasure – individuals have a right to ask for personal data to be erased, also known as the 'right to be forgotten'.
Right to restricting processing – Individuals have the right to request the restriction or suppression of their personal data.
Right to data portability – individuals have the right to port their data, moving, copying or transferring the data from one system to another.
Aculab takes it's requirements for GDPR seriously. We have an internal process and work instruction for communication and GPDR, which is internally audited to ensure compliance. Aculab has also written and regularly reviews a legitimate interest assessment as recommended by the Information Commissioners Office (ICO), the non-departmental public body and independent regulatory office that enforces data protection laws for the United Kingdom. A full time member of staff is responsible for GDPR compliance, information security, and our ISO 9001 and 27001 standards. Aculab has been registered as a data controller with the ICO since August 2000, registration number Z4952674.
For more information, please our Privacy Policy or contact This email address is being protected from spambots. You need JavaScript enabled to view it..
WEEE and RoHS directives
As an ISO 9001:2015 certified organisation, Aculab believes that minimising environmental impact is completely in accord with 'best practice' for its business. Manufacturing processes and materials are selected with this in mind. Aculab continually strives to ensure that our innovative designs result in products that minimise environmental impact, from manufacture through to end of life disposal, and do not use restricted or hazardous substances.
The EC Directive 2002/96/EC on Waste Electrical and Electronic Equipment (WEEE)
The WEEE Directive aims to increase the proportion of Electrical and Electronic Equipment (EEE) recycled, with the objective of reducing the level of waste materials, including potentially hazardous materials, entering the environment.
Aculab has registered with the Environment Agency as a registered producer of EEE.
Producer's registration number: WEE/FD0086VQ
Aculab has been consistently and increasingly recycling electronic and electrical equipment since 2000; no such equipment is sent by Aculab to landfill.
Aculab will continue to meet its obligations under the WEEE Directive for collection, marking of products and take back of EEE and to comply with its obligations in respect of the WEEE regulations as amended from time to time.
Specific requirements of the WEEE Directive apply to all of Aculab's system level products.
To view information regarding regulation 11, please click on the relevant link below:
The EC Directive 2002/95/EC on the Restriction of the Use of Certain Hazardous Substances in Electrical and Electronic Equipment (RoHS)
The RoHS Directive prohibits the use of certain specified substances, including use in Electronic and Electrical Equipment. The list of prohibited substances, which is based on their environmental impact, includes: Lead, Mercury, Cadmium, Hexavalent chromium, Polybrominated biphenyls (PBB) and Polybrominated diphenyl ethers (PDE).
Aculab products meet the requirements for RoHS.
REACH regulation
REACH (Regulation EC No 1907/2006 of the European Parliament and of the Council) imposes new obligations on manufacturers and producers, including those that are classed as suppliers of so-called articles.
Aculab is a supplier of hardware products, which are considered articles under REACH, however, the volume of substances in articles provided by Aculab is substantially below the threshold imposed by the REACH regulation.
Consequently, Aculab has no obligations under REACH.
Nevertheless, as a service to its customers, Aculab offers the following information:
Aculab has no current obligation under REACH to register substances in articles
Aculab has no current need to apply for authorisation under REACH
No current restriction under REACH applies to substances in articles supplied by Aculab
Aculab supports the overall REACH objective of improving the protection of human health and the environment and regularly checks the REACH 'candidate list' to determine if substances contained in articles meet the appropriate definitions. Aculab will provide its customers with any information as is required to comply with the REACH regulation.
EC F-Gas regulation
EC F-Gas Regulation 843/2006, article 3 and supporting Regulation EC 1516/2007
Aculab policy statement
Whilst not every stationary refrigeration, air-conditioning and heat pump system containing F-gases operated by Aculab falls within the scope of the regulations, Aculab's policy is to meet or exceed the compliance criteria of the Regulations for the record keeping, servicing and maintenance of F-Gases in all systems. This further demonstrates Aculab's commitment to environmental issues.
Please contact us if you require any further information regarding our conformance with the WEEE and RoHS directives or REACH regulation.
Committed to the highest ethical standards
Anti-bribery and anti-corruption policy
The purpose of Aculab's anti-bribery and anti-corruption policy is to set out our policy in relation to bribery and corruption. It is also intended to provide information and guidance on how to recognise and deal with bribery and corruption issues.
In addition, it sets out responsibilities for observing and upholding the policy, and for compliance with the United Kingdom Bribery Act 2010 and other anti-corruption laws such as the United States Foreign Corrupt Practices Act. Those responsibilities include compliance with all laws, domestic and foreign, prohibiting improper payments, gifts or inducements of any kind to and received from any person, including officials, whether foreign or domestic, or in the private or public sector, and customers and suppliers.
Policy coverage
Aculab's policy applies strictly to all employees, directors, officers, partners, agents, consultants, representatives, independent contractors and to any other people or bodies associated with or acting on behalf of Aculab, within all regions, territories, areas and functions.